TEMPUS FUGIT II
An aquatic totem, illuminated in the center of the square, invites the public to dip their hands in it.
A playful and unusual action that transforms the sound environment and the videographies projected on the baroque facade of the Church of Santa Teresa in Piazza Marconi, in Formia.  
TEMPUS FUGIT II
is an authorial performance by Djing / Vjing in the form of projection mapping art in combination with the intervention of the public interacting with the light box.
The water of Formia thus becomes a real augmented device that acts as a transmediation of the DJ turnatables, the mixer and the vjing setup.
The theme of the audiovisual meta-narration is the History of the City, its distinctive elements, the characters who continue to make it a landing for creativity over time.
A time that runs today at the speed of light and thanks to light it tells unedited forms of the Formian architecture considered historically "center of gravity" of the city.
The baroque facade thus becomes a contemporary and digital mosaic dedicated to the memory of Cicero, inspired by his thought and which recalls the characteristic symbols of Formia; the sea becomes an electronic device for real-time performance; architecture reworks the static nature of centuries in three-dimensional dynamisms and animations that pay homage to the work of Vitruvius …
An experimentation of new media art, architectural and three-dimensional videomapping, of tactile, sound and visual interaction.
An interactive urban installation by Pasquale Direse, with the kind collaboration of Elmira Iravanizad (Iran, Germany).
A Medialize.it production
A realization of the Municipality of Formia
Department of Tourism and Economic Development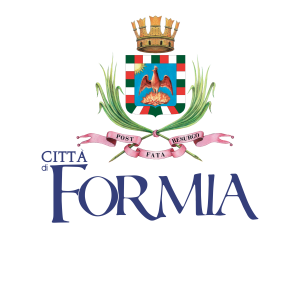 December 7th 2019
Luminarĭa
Interactive Lights Fest of Formia City