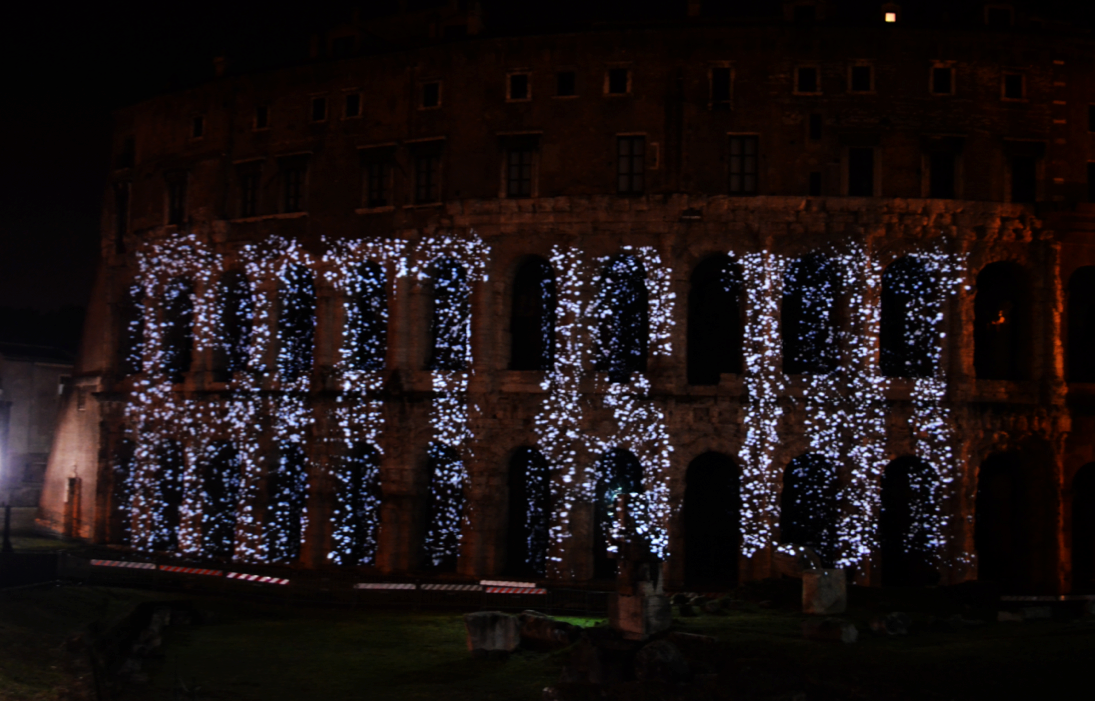 thinkingMIGRATIONS
thinkingMIGRATIONS is an experimental spectacle of the Theatre of New Media.
A journey through the complex composition which interweave different scripts that came from different countries and cultures.
The Theatre of Marcellus' architecture, its majestic presence and history narrate the migrations of nature, people and thinking with the words of great athors and creators.
The hopes and dreams, the need to start the crossing, the difficulties and the odysseys of the migrant give life to the immaterial urban scene of the Theatre on which the words fit to each other and concentrates themselves through different languages.
Migrant letters and words become stories to be said through the architecture of the Theatre of Marcellus.
Concept & Design >>> Aggeliki Tsekeni Pasquale Direse
Text_mining >>> Fabrizio Palasciano Jessica Nanni
Crossmedia Production & Composition / 3D Animation >>> Angelo Ruta Damiano Spina Aggeliki Tsekeni Raffaele Lelli Pasquale Direse